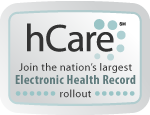 Thank you for your interest in joining our team at University Hospital and Medical Center. We are always looking for dedicated professionals to join our dynamic healthcare team.
hope you will find our application process easy to use. However, should you need assistance or have a disability and require assistance completing the online application, please contact the Human Resources Department at 954-724-6193 and someone will be happy to help you.
If you would like to receive a weekly posting of our available jobs Click Here to be added to our email list. (Please indicate Weekly Posting as the subject of the email.)
Applications accepted Monday through Friday (except holidays), 9:30am - 4:00pm. Jobline: (954) 724 - 6114 University Hospital and Medical Center is an equal opportunity employer.